This was my first attempts at a classic. I'm hoping to slay some summer smallmouth and wild trout with this one.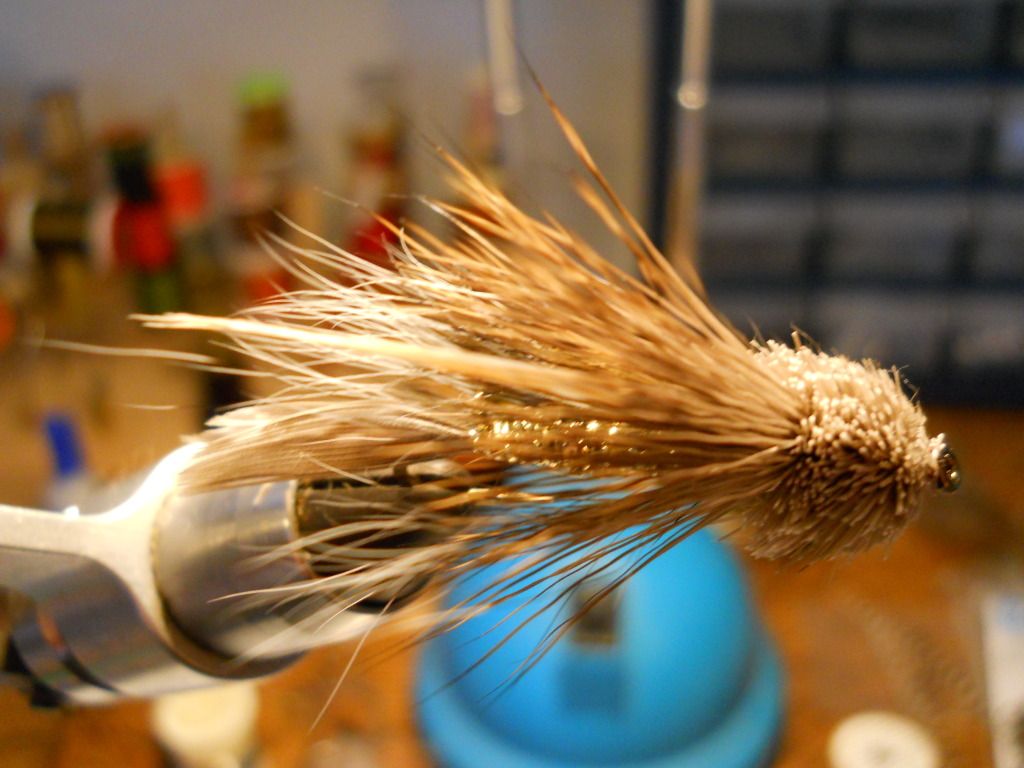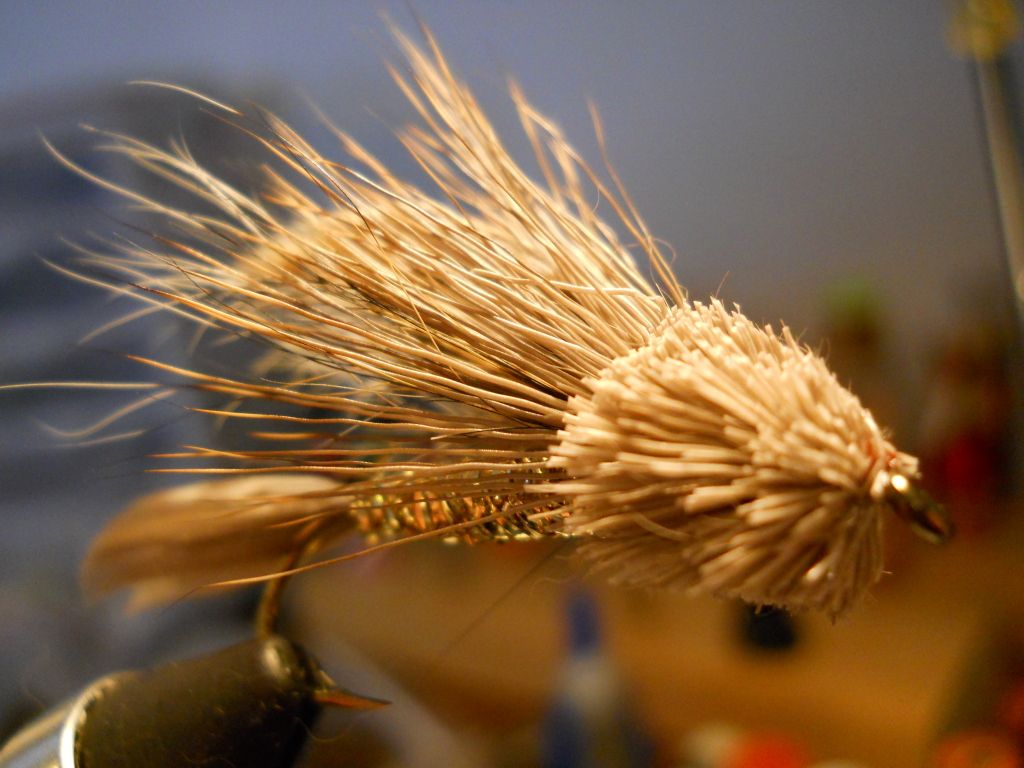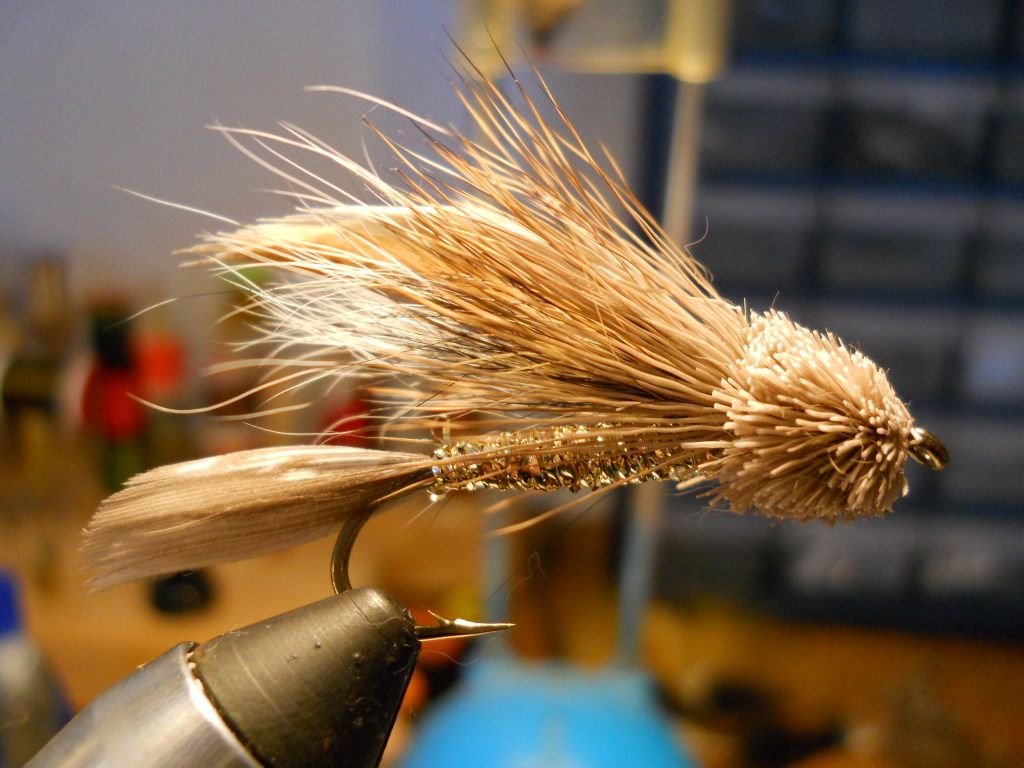 I'm always hesistant to tie flies that have no natural movement
. You know flies without marabou or rabbit or pine squirrel, but anyone and everyone who has ever fished this fly raves about its effectiveness. And, this thing has been around forever, so it must be pretty damn good. Tied without weight it can be fished as a hopper, and tied with weight like mine are they make a great imitation of a sculpin or other small baitfish. I can't wait to try them out.
Recipe
Tail: Mottled Turkey
Body: Diamond Braid or Flat Tinsel Ribbed w/ Wire or Oval Tinsel
Underwing: Squirrel Tail
Wing: Mottled Turkey
Head: Spun Deer Hair