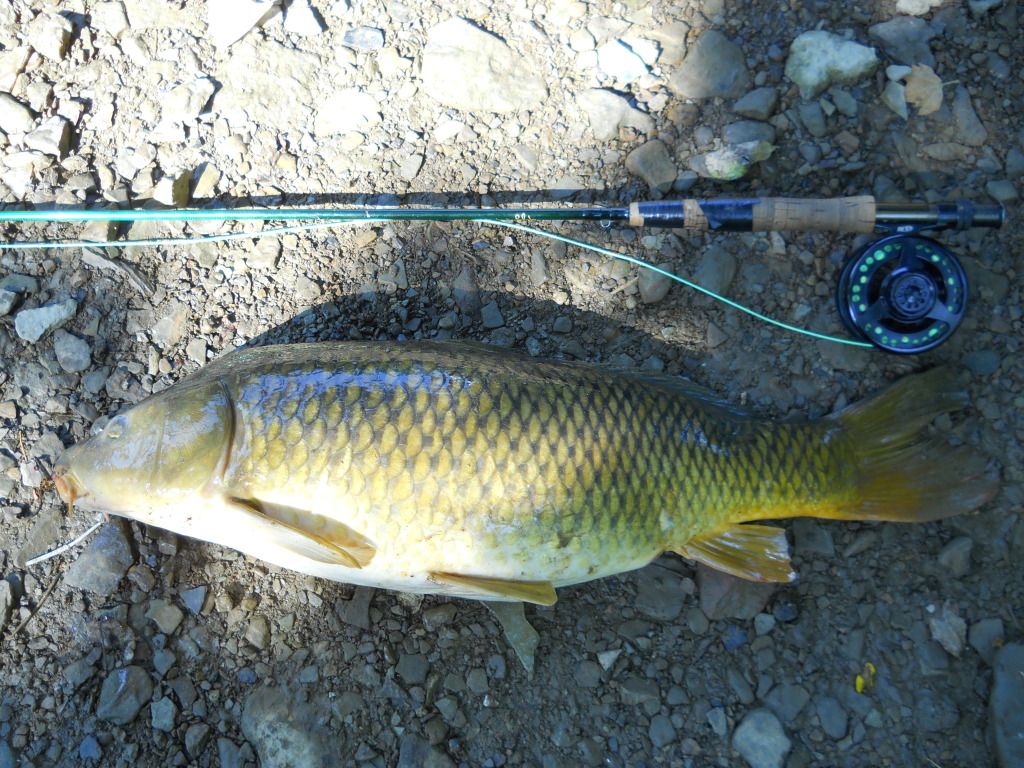 This guy or maybe it was a girl was a rare occurence. It took a Mixed Media blind.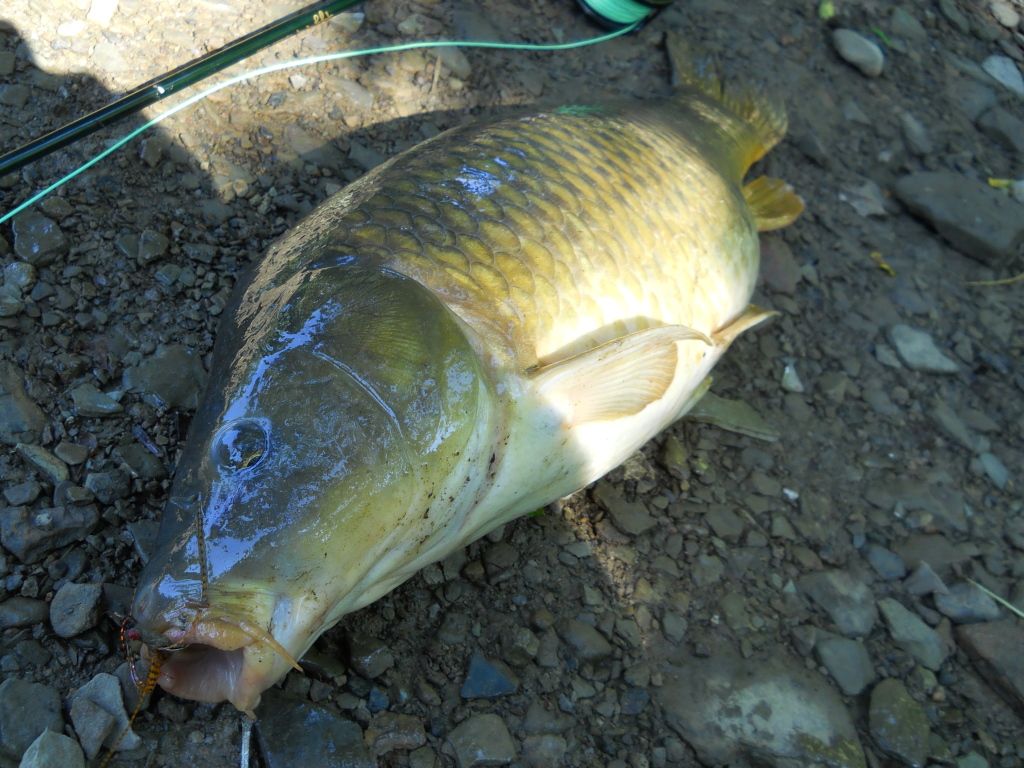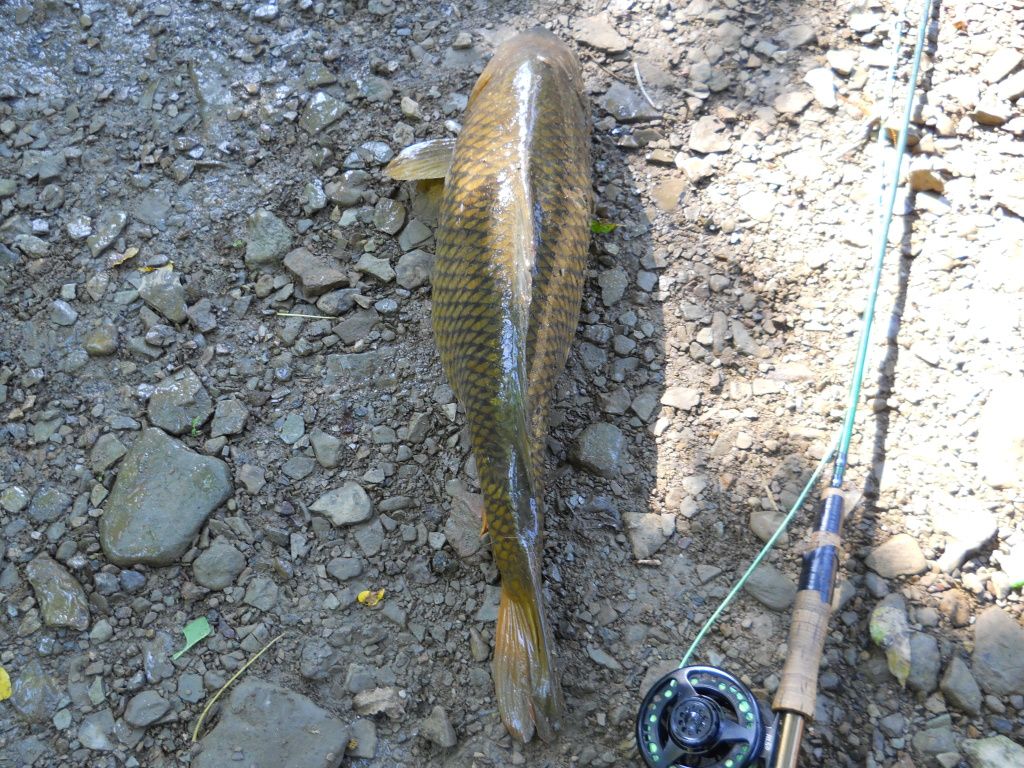 Generally you don't catch carp on the fly unless you are sight fishing, and even then, they are sometimes difficult to come by.
Up to this point, the day had been slow with fish hard to come by. I had been stripping a Shenk's Minnow along with some other mid-level flies through some nice pools and runs with only some tiny smallmouths to show for my efforts.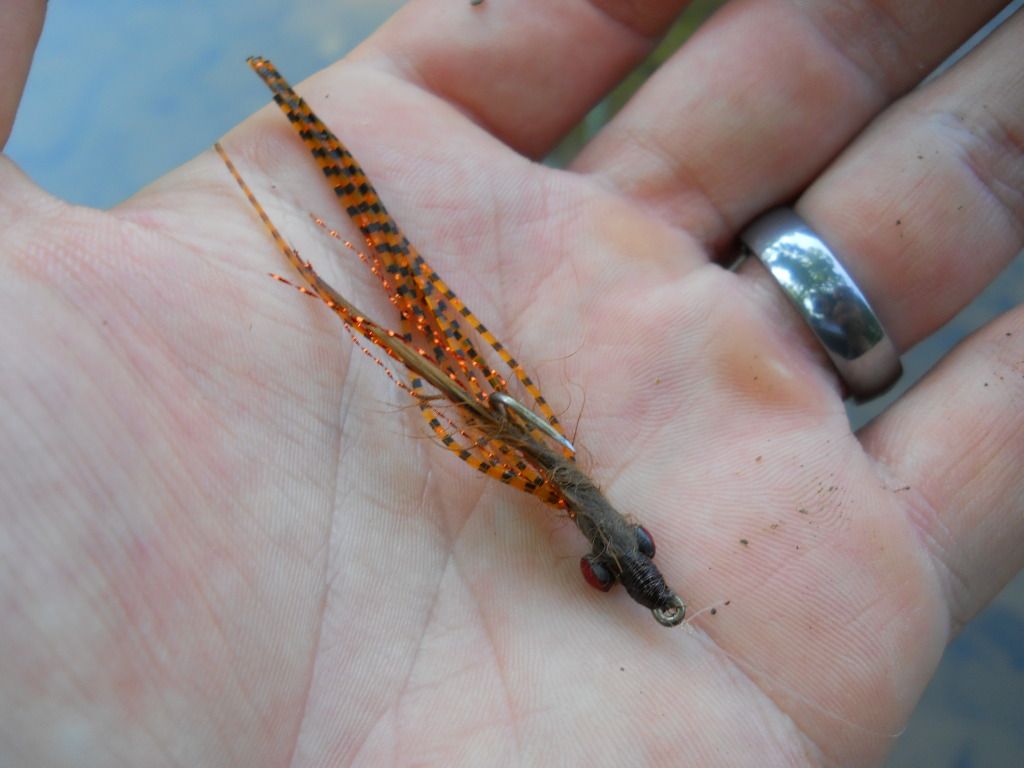 This is the Mixed Media that did the trick. Slowly dragging this baby through a nice deep pool rewarded me with a nice strong pull on the other end of my line. This fly was also responsible for the following bass later in the outing.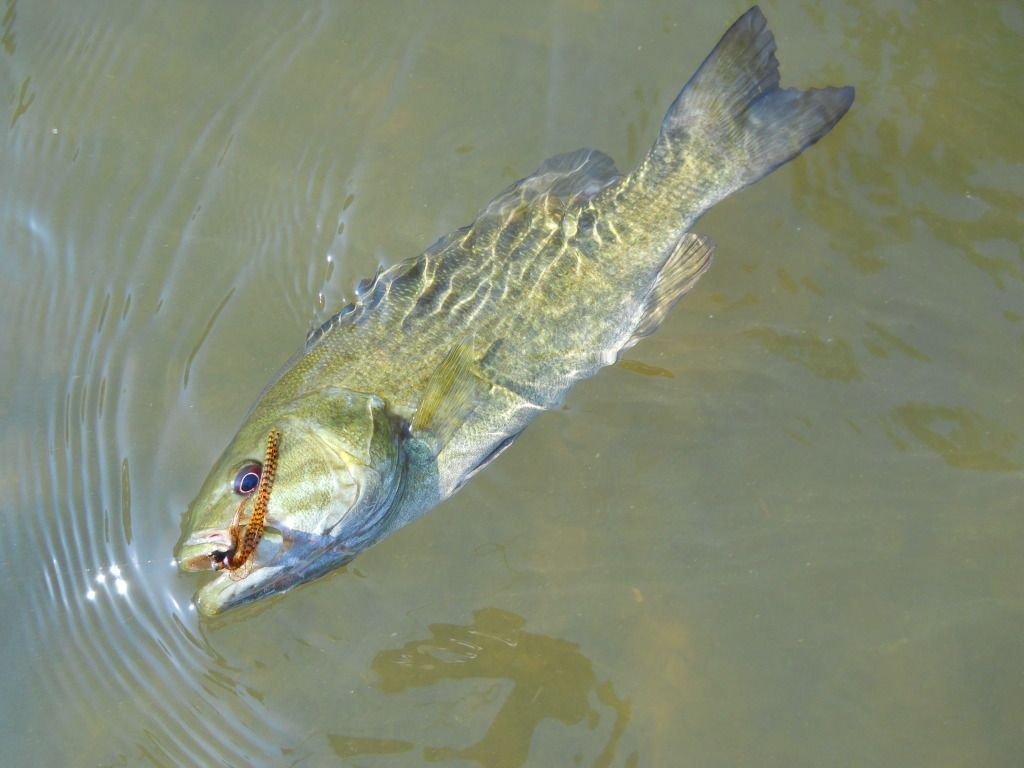 You can see the Mixed Media sticking out of the side of this guy's face.
This little piggy nailed my fly shortly after it broke the surface of the water! She went about 15".