I caught these Bass on Sunday, 3/18/12. This is the earliest I've ever caught bass mainly because until recently I wasn't aware that they would bite this early. Who knew you could catch river smallies year round.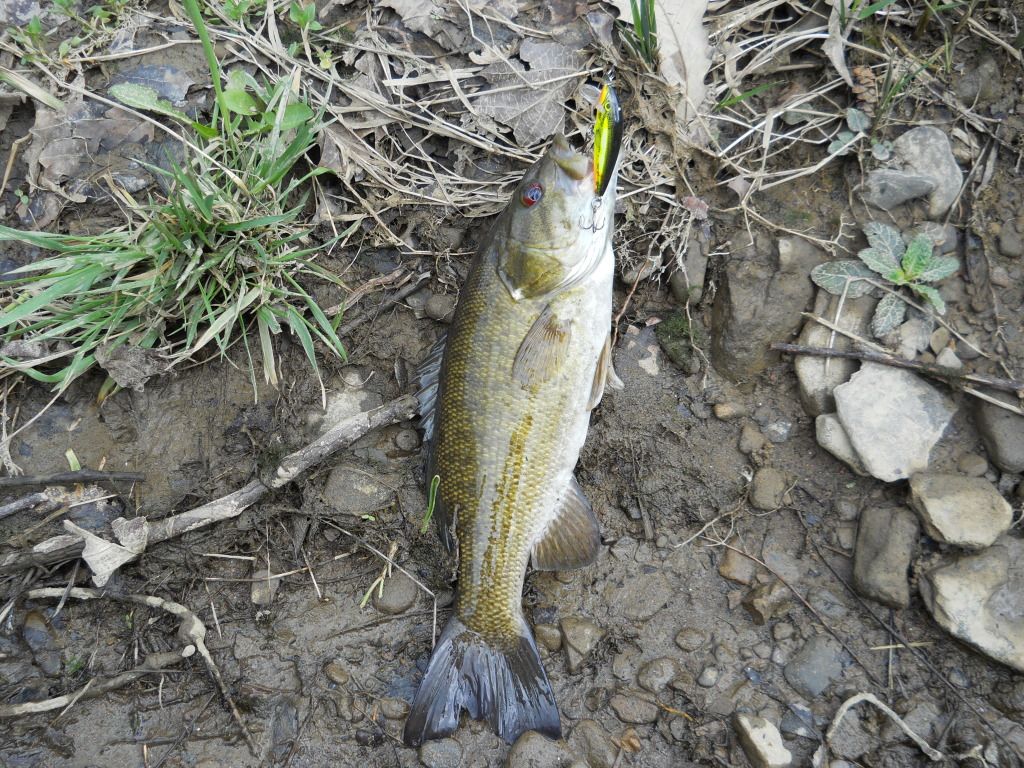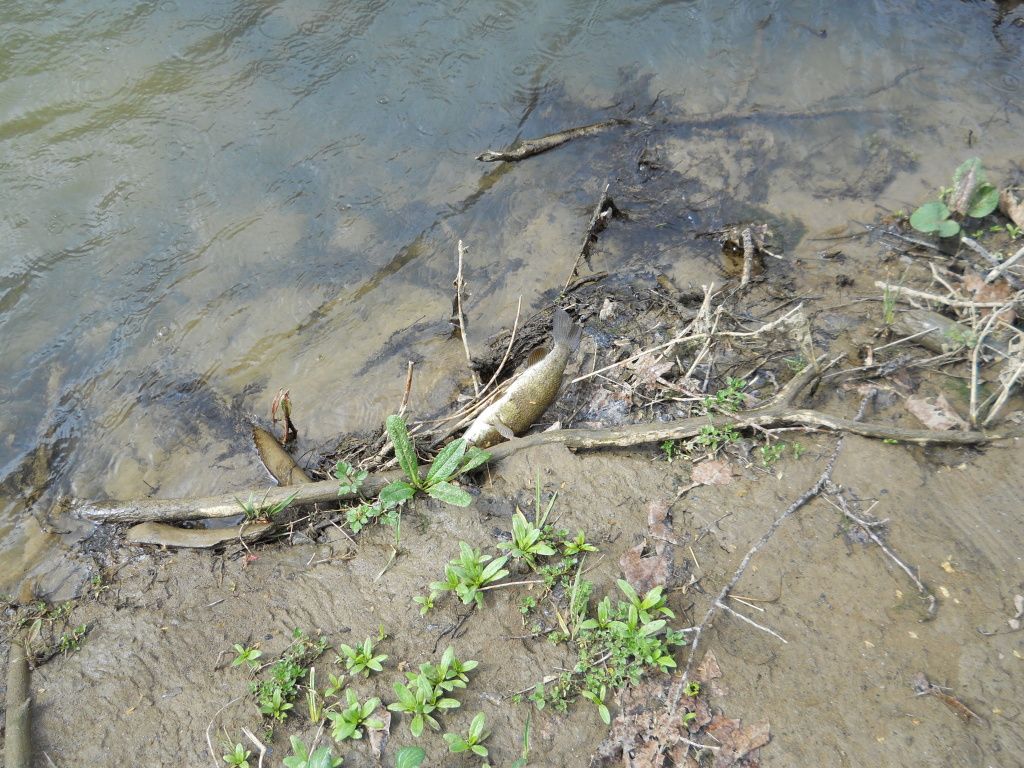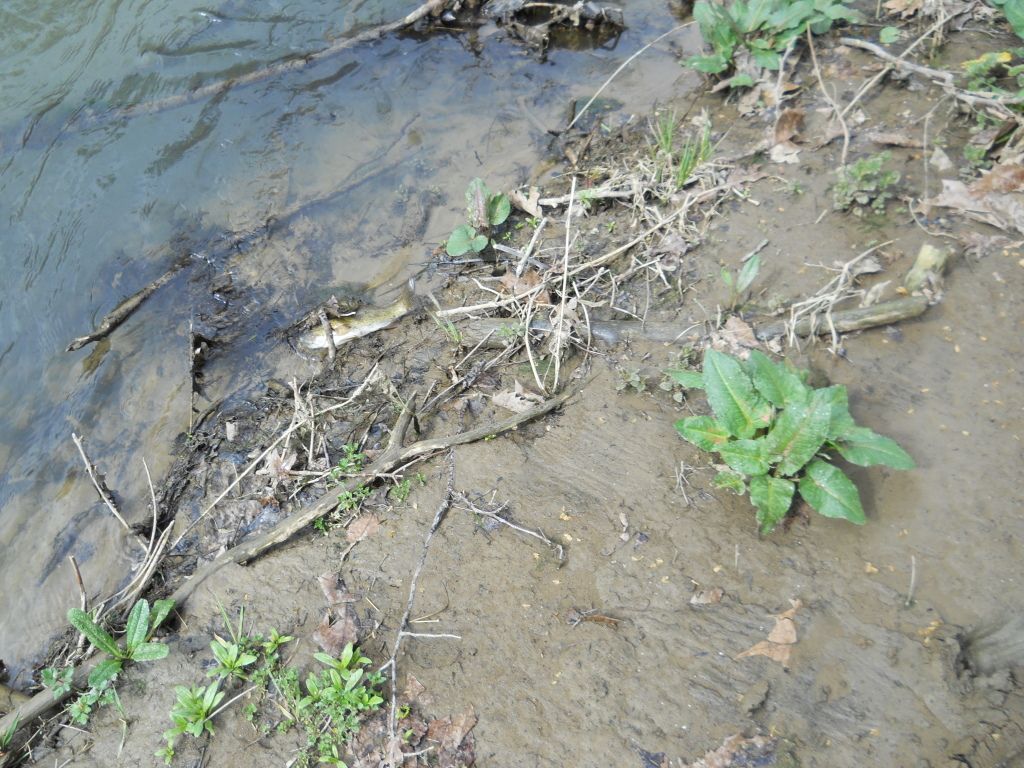 The water was running at around 600 cfs, and some of the bass were long line released. This had nothing to do with the volume of water the river was pushing!
After fishing the river, I made my way to some ponds and caught two bucketmouths and a crappie. I also saw some carp making a commotion in the shallows.
I think that perhaps the world's largest beaver was nawing on this tree!